My life changed forever after I went to a Laughter Yoga workshop with Dr Kataria, the Indian Physician who started the laughter club movement. I did the training and started a laughter club which was 14 years ago. Since then I further trained as a International Laughter Yoga Teacher (2012), Holistic Living Counsellor (2010) and Certificate IV in Mentor and Life Coaching (2010). I incorporate them all in my work, which includes laughter yoga, personal development, life coaching and holistic living counselling. I run personal growth, art therapy and energetic hygiene classes and workshops in the comfort of my home, usually Monday nights and Saturday afternoons.

I work providing Laughter Yoga sessions and workshops for varied groups, a focus being Professional Development Days. Equally though I find myself bringing laughter and meditation sessions to support not for profit organisations and their carers. In addition I work as a life coach, meditation coach and counsellor. All people need help sometimes, whether they recognise it or not, to resolve, heal issues and benefit by growing from experiencing them. Currently a large focus is facilitating classes weekly and monthly, they are Self Mastery, Introduction to Energetic Hygiene, Laughter Yoga and Personal Growth Workshops and in addition I lead both the Ferntree Gully Laughter Club (Sundays) and Knoxfield Laughter Club (Saturdays).

I have been married for the second time thirty-one years and family is important. I love being creative and keeping fit. I have two main mottos which are to 'never ever give up' and 'be kind to yourself'.
Lots of love and laughter blessings to you. Lynette Mitchell xo
Qualifications
Certified International Laughter Yoga Teacher with Dr Kataria School of Laughter Yoga
Diploma in Holistic Living Counselling
Certificate IV in Mentoring and Lifecoaching
Certificate IV in Assessment and Workplace Training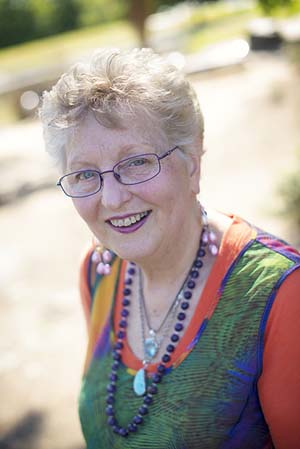 Below is a sample of Lynette's art, these have been given to family and friends, excepting the elephant, which is available for purchasing.