My life changed forever after I went to a Laughter Yoga workshop with Dr Kataria, the Indian Physician who started the laughter club movement. I did the training and started a laughter club 15 years ago and in 2012 trained as an International Laughter Yoga Teacher. In 2010 I received a Diploma of Holistic Living Counselling with the Holistic Living Institute. I also completed a Certificate IV in Mentor and Life Coaching with the Global Coaching Academy.
I love to share laughter and have found it to be very transformative in people's lives. I mostly work providing Laughter Yoga sessions and they often also include self supporting tools, such as Energetic Hygiene and Meditation. These sessions are great for professional development/team building days, for corporate and other organisations. Break out sessions are ideal, particularly when wellness is the theme. It's the best team building tool that I know of.

I lead both the Ferntree Gully Laughter Club (Sundays) and Knoxfield Laughter Club (Saturdays) and am chuffed that my husband is also supportive and fully involved in this also. He usually drives me to professional sessions and assists in the leading. I am very lucky to have such a wonderful, kind man. I will add that before he became involved, he would not talk to strange people and now is extremely outgoing. How wonderful.
I facilitate a free weekly Self Mastery session and help empower clients doing life coaching and counselling sessions. The coaching and counselling complement each other and overlap at times in their process.  We all need help  at times, to resolve, heal issues and benefit as we grow and incorporate the learning into our everyday lives.
John Mitchell and I have been married for thirty-three years and we are active seniors. We exercise at home since the isolation and walk our little dog, I also do hatha yoga. I dabble in art, as I love being creative as well as keeping fit. I have two mottos which are 'never ever give up' and 'be kind to yourself'.
Lots of love and laughter blessings to you. Lynette Mitchell xo
Qualifications
Certified International Laughter Yoga Teacher with Dr Kataria School of Laughter Yoga
Diploma in Holistic Living Counselling
Certificate IV in Mentoring and Lifecoaching
Certificate IV in Assessment and Workplace Training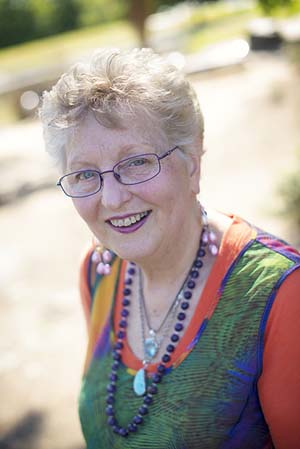 Below is a sample of Lynette's art, these have been given to family and friends, excepting the elephant, which is available for purchasing.