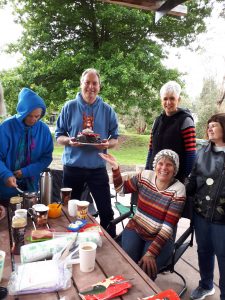 January 2021: 11:00 am
Zoom 10th & 24th
In person 17th & 31st

The Ferntree Gully Laughter Club has been going for 15 years and is a free community Laughter Yoga club. The laughter club movement founder, Dr Kataria encourages them to be voluntary and help in promoting world peace through the power of laughing together. We practice Laughter Yoga, which is laughter exercises combined with deep breathing. People who attend regularly take the spirit of laughter with them and find their sense of humour becomes sharper, they feel great, full of joy and energised. It is transformative in people's lives and we would love you to join us there.
We meet behind the Ferntree Gully Library, near the rotunda, 1010 Burwood Highway, Ferntree Gully. In inclement weather, you will find us behind the library, on the decking. It is for half an hour, followed by attending a local cafe for a coffee and chat. We return on Sunday 17th January at the new time of 11.00am.
Using Zoom – 11.00am 10th Jauary, a Sunday. Ask to be added to the email database for notifications and you might like to join the Facebook group.
You will find our laughter club to be a spontaneous session, with set laughs as well breaking out into playful fun, in the moment stuff. Each time we laugh, sing and dance as these three help create new brain pathways. Laughter is an aerobic exercise, which is energising and does help one to let go of inhibitions, getting many out of the comfort zone. It's recommended to give it a good try, come along for two or three sessions before deciding whether to make it a habit, or otherwise.
John's experience is that he becomes energised and says come along if you agree that getting out of your comfort zone can be good for you. John shares: I love it. Sometimes I go there feeling flat and don't really feel like laughing and when I finish, I feel great. Yay for the transformational power of laughter!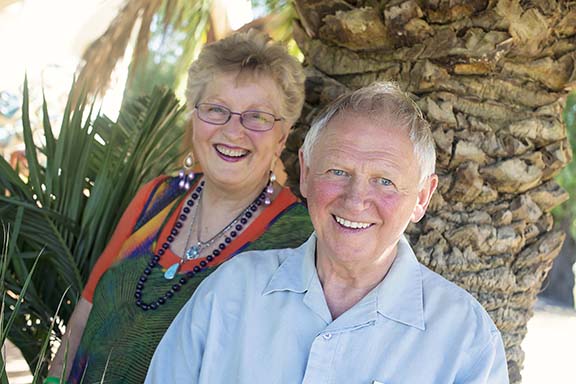 Member's Testimonials
The first time I came to the laughter club, I loved it. The people are lovely, I feel safe to be myself and leave feeling uplifted and full of joy. Although I am a naturally shy person, I am learning to overcome being shy with tools that help me, such as coming regularly to the laughter club. I always wore colours that did not draw attention and only now find myself dressing in more vibrant colours. People comment on how great I look in them which is very nice. I hope that my sharing will encourage shy people to come along too and see what laughter can do for them.

Debbie, The Basin

Laughter Club has helped me to realise how a little bit of madness can clear my head.  I've found spontaneous giggling comes much easier, when combined with movement (dancing or jumping around).  Genuine caring is always in abundance at events – so good for the soul. 

Susie, Upwey

I understood that laughter is "good for your health, and I did not laugh very much. So I searched the Internet and found details of the laughter clubs. I phoned Lynette, and turned up to Ferntree Gully Laughter Club one Sunday morning. I felt very welcome but also very, very uncomfortable. But the people there seemed to be enjoying themselves, and were doing a lot of laughing! So I thought. "These people obviously keep coming back! There must be something in this". I kept coming back, and will keep coming back. I have discovered that I see the funny side of things often now, and have become a much happier person. Even my friends comment on the change. I have learnt that laughing, like any skill, requires practise until it becomes habit, and what better way to practise than at the laughter club! So come along and laugh with us! There is plenty to gain, but nothing to lose! 

Lesley, Glen Waverley.
Save
Save
Save
Save