We had another heart warming and centring Day of Joy on 31st March at The Hut Gallery in Ferntree Gully. Participants love the variety that us four ladies from The Global Coaching Community put on.
Kay shared with us her take, with a fabulous hand out and a wonderful display table of Sacred Geometry, which really made us think about everything in the universe being in an ordered fashion, rather than randomly thrown together.
Diana's hour was very well received, as she helped us using pastels, to draw a face, which was a most meaningful exercise.
Carmen's was great and simple, yet profound, an exercise in awareness, which helped us to be introspective and examine where we are putting our energy and how much focused we are, or not.
For myself, we started the day with Laughter Yoga, which always helps bind people together and improve the communication and lightheartedness, setting the tone for a successful day.
My presentation was last, when I facilitated a sharing and as well the Violet Flame meditation. As well was shared once again the Energetic Hygiene process and Conscious Connected Breathing exercise. Please reply if you would like a copy of these emailed to you personally, so that you can use them on a daily basis. You will undoubtedly find your energy levels more clearer, grounded and generally coming from a space of being centred and loving, rather than from a space of fear and contempt.
There was an abundance of food, I made my usual Scottish great-grandmother shortbread and we finished up coming together discussing over a cup of tea instead of taking the time for an afternoon break, which worked well.
We do like to share something different each time and our next Day of Joy is planned for Saturday 29th September, all things being equal. Please reply with a comment if you would like to be added to the notification distribution list, as they day is valuable and if you are drawn to it, why not go?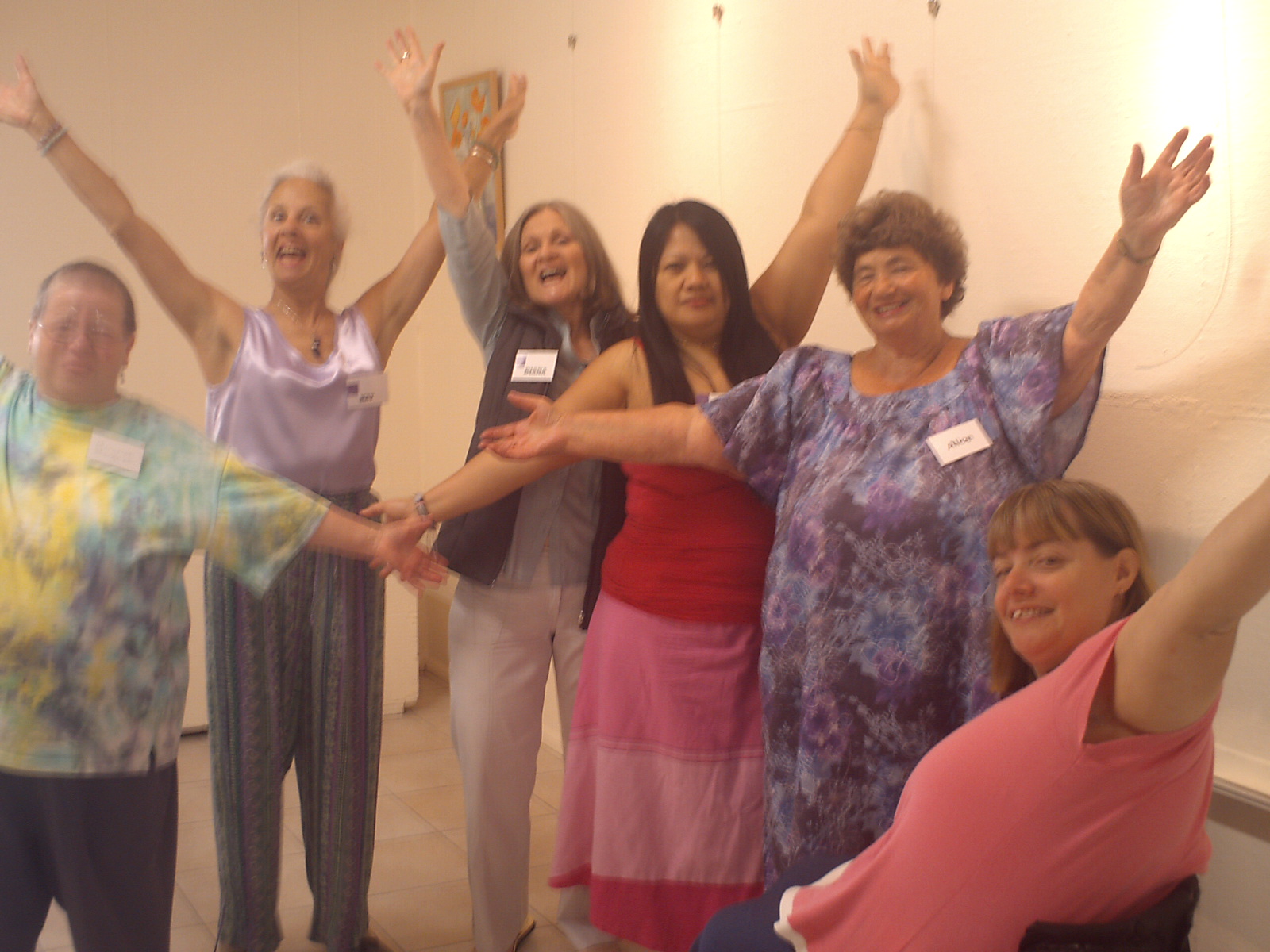 My apologies the photo is a little out of focus, at least you get the gist that it was a day filled with joy and revelation.